This Paddywax tartan collection of candles is bound to lift your holiday spirit! Every individual fragrance is poured in a very festive plaid and gold tin. You could light any of these candles to put you in the mood for wintertime.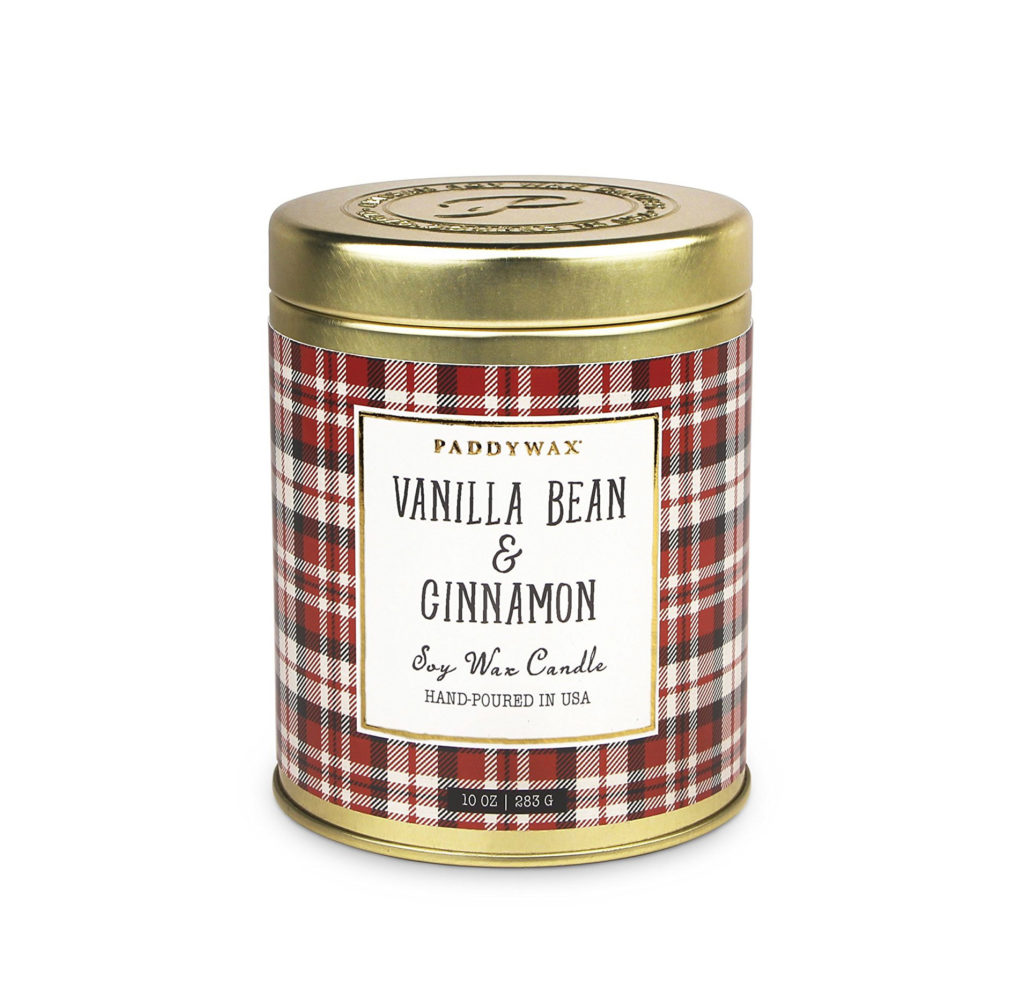 Who doesn't love the smell of cinnamon and vanilla during the holidays? It's such a comforting smell that all ages will enjoy. It reminds me of one of my favorite drinks to have in winter -horchata. Just the thought of lighting this Paddywax Cinnamon & Vanilla candle is already putting a smile on my face!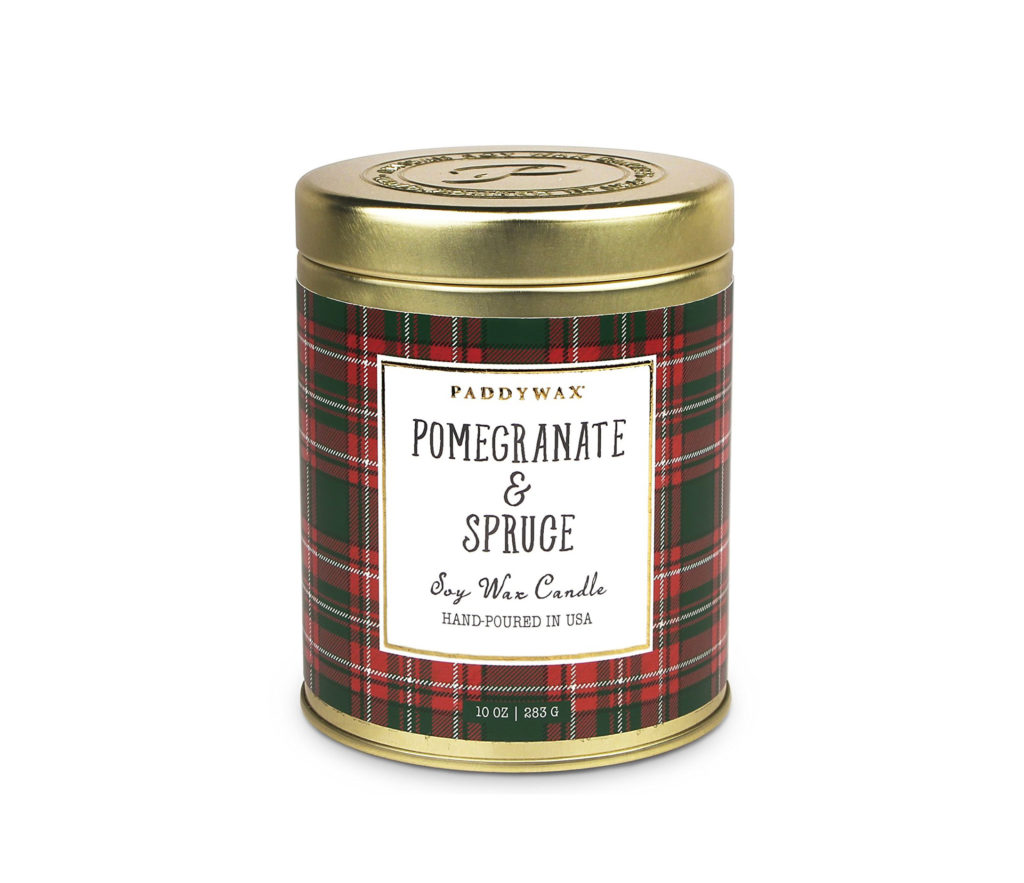 I always think of Christmas when I see this Paddywax Pomegranate & Spruce candle. The sweet smell of pomegranate mixed with the fresh and earthy spruce smell is what Christmas is all about. I love the red and green plaid colors on this tin compared to the others in this collection.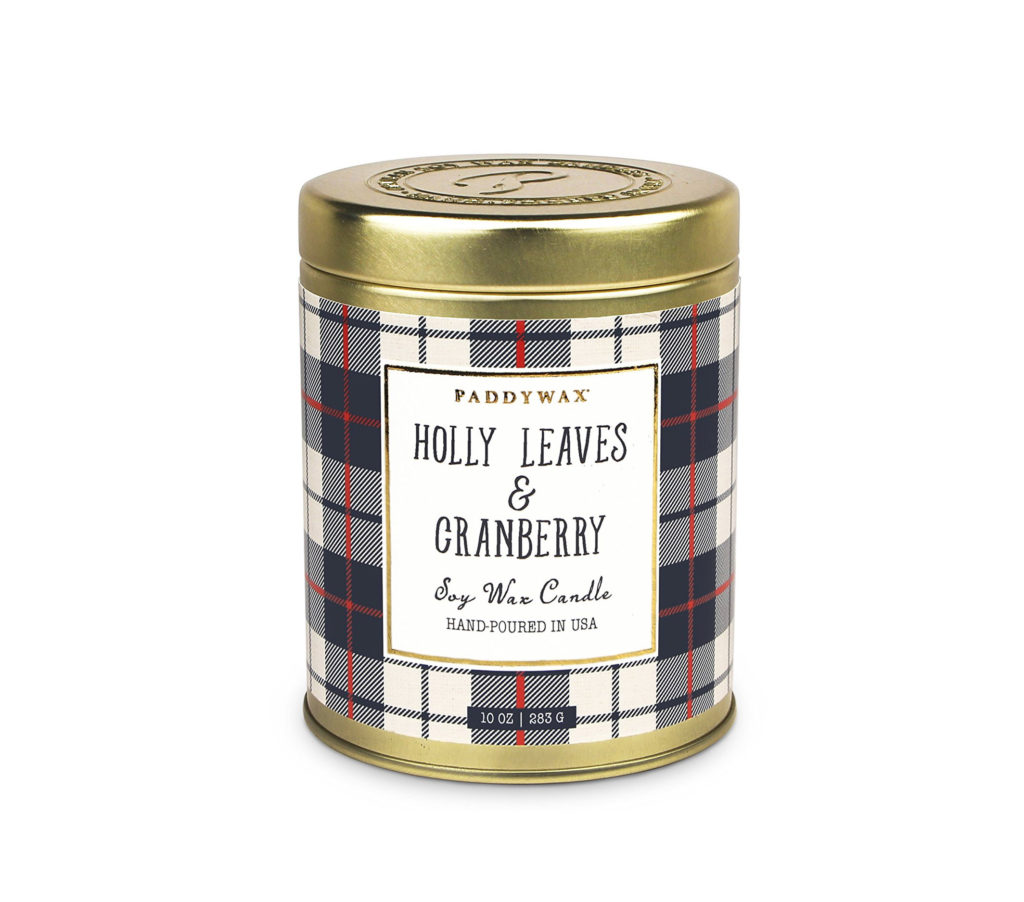 I enjoy sweet smells like this Paddywax Holly Leaves & Cranberry candle. It's perfect for winter, because it warms the soul. This is another classic fragrance that will make your guests reminisce the good ol' days!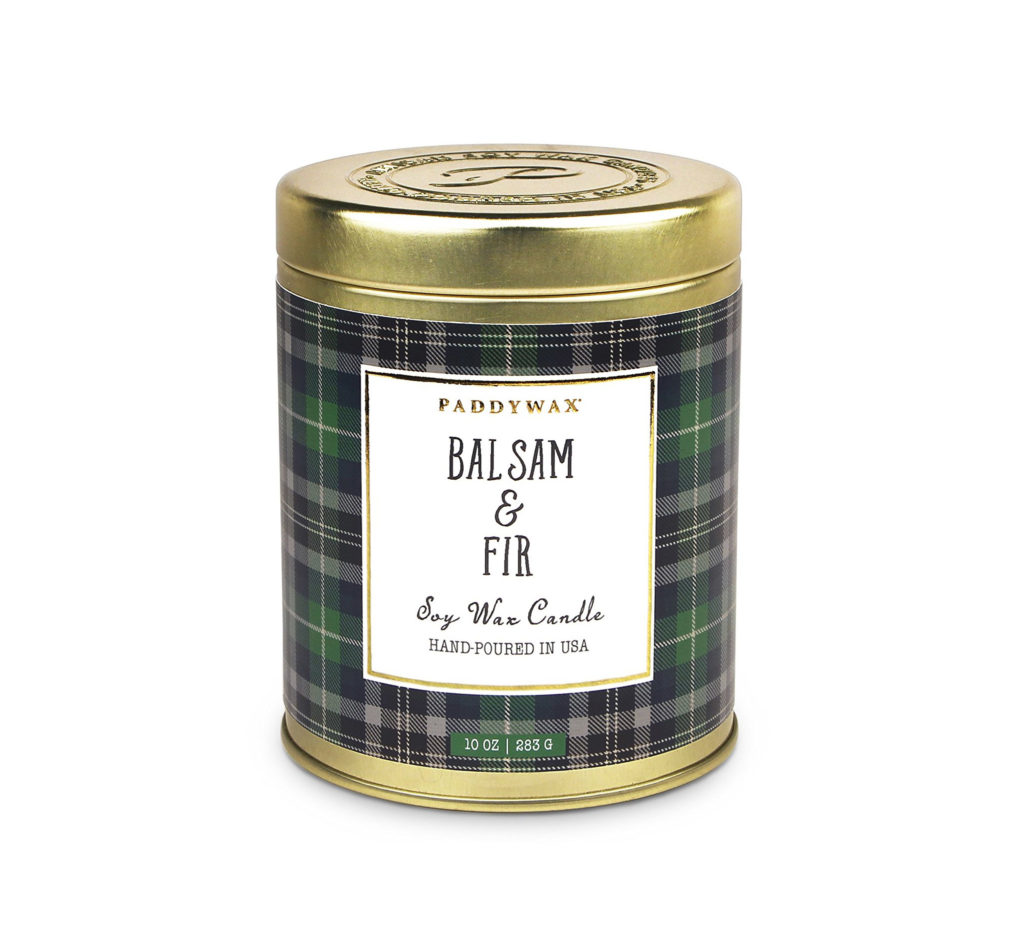 Lighting this Paddywax Balsam & Fir candle will remind you and your guests of winter. It's fresh, earthy, and original. If you are someone who isn't a fan of the sugary scents, this is a perfect option. It is one of the more elegant smells that is also very welcoming.
This Paddywax tartan collection is great for the holidays. Which one would you love to light this year? Comment below and let me know what you think!